Tuesday, March 31, 2009

Last day of March
I'm proud of myself, as the habit of reading is kicking in. Trying to finish the books I bought
but didn't bother to read
and I think I've only got like 3 more before I have nothing to read again.
I'm kinda tempted to get Twilight DVD (cuz CD-Rama choose to give a notebook if you purchase the DVD). GOSH~! I'm such a sucker for these things (collectibles, first press..yadah yadah). It brings lots of harm to my pocket, and bank account!
The temptation of buying is getting lower (If I force myself not to go to MPH, or any other book stores). I am so lazy to plan for my 21st birthday as it's such a bother! Invites, decor, food...damn, exhausting.
Tired is what I have been experiencing since the start of last week, and I wonder why. No, I don't have late ECAs, so it's not possible.
PS: My room is clean, spacious and BIG!!!!!! :) Just the way it used to be
Yippie!!
hydefied - @ 20:36

Sunday, March 29, 2009

Yea!
I got my Five in the Black CD+DVD album (thanks to Lance Wong), plus 2 of Gackt's new singles. And I got them at only $19 (for album) and $9 (for singles each)! =))
I got the Twilight Director's notebook, it cost me $25!! The book addiction should stop!! =P (More pics to come~)
hydefied - @ 20:30

Thursday, March 12, 2009

I promise...
I will not cry during work.
It's not a solution, neither does it takes the problem away, and it's dead tiring.
hydefied - @ 19:14

Sunday, March 01, 2009

When the buying keeps going on and on
It's not good for the bank account, and pocket (small hole already). I have been indulging lots of money on books, books, books!
I got this as it's the last book and the packaging is nicey. It cost me around $26, I think.


The twilight saga. I just bought Breaking Dawn, New Moon and Eclipse at Harris at Changi Airport T3. Since they are absorbing the 7% GST, plus there's a $5 off with any purchase of $30 and above. I just bought 3 on impulse! It cost around $50.80, aish! =(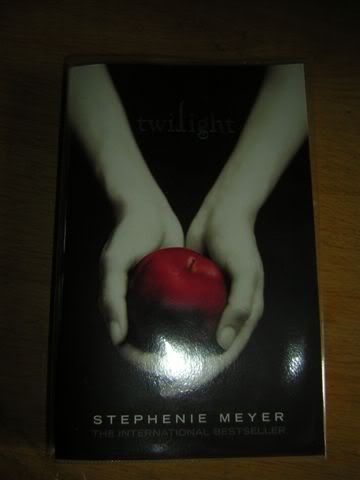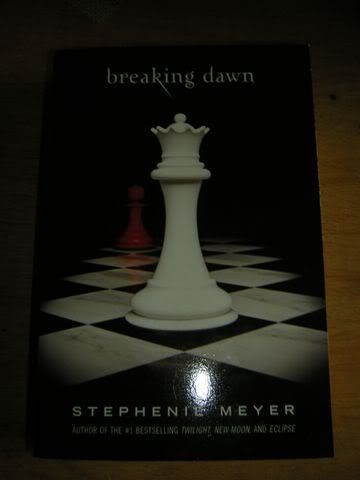 The resolution of saving money needs to kick in! Its recession, damn it!

hydefied - @ 15:53